What we have achieved so far...
Zimfetp Zimbabwe Field Epidemiology Training Program
The year 2013 marked the 20thanniversary of the Zimbabwe Field Epidemiology Training program (ZimFETP). Since its inception in 1993 to date the ZimFETP has recorded a number of successes in line with its vision and objectives. The anniversary offered an opportunity to pause for a time to assess and take stock of progress achieved in the past twenty years and map the way forward.
Up until 1992, Zimbabwe faced an acute need for post-graduate level public health training. Most public health posts were filled temporarily by expatriate doctors, mainly Dutch public health specialists under a government to government agreement. In addition, Zimbabwean physicians who did serve in public health posts but went overseas for public health training, frequently found themselves ill-equipped to function in local public health settings on return. In response to these training needs, the Ministry of Health and Child Care (MOHCC) in partnership with the University of Zimbabwe (UZ), Department of Community Medicine (DCM) and with funding from the Rockefeller Foundation started a Master of Public Health (MPH) program using the Public Health Schools Without Walls (PHSWOW) strategy. The first PHSWOW in Africa was founded in Zimbabwe in 1993 with four trainees.
The goal of the MPH project was and still is to produce highly competent multi-disciplinary public health professionals who would assume influential posts in the country's public health structures and tackle emerging and re-emerging communicable and non-communicable diseases.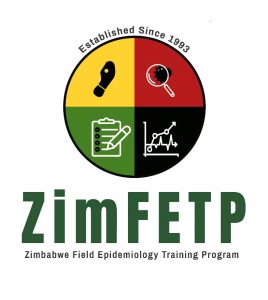 Currently the combination of an economic recession, drought, and an HIV epidemic has worsened the disease burden and worsened most public health indicators in Zimbabwe. The MPH program thus aims to assist the MOHCC to create a permanent capacity to recruit, train, and employ public health practitioners to sustain the public health infrastructure. To accomplish this, an integrated programme of formal class work and a large element of supervised practice in actual public health settings was developed.
Our Achievements at a glance